Bij Beauty Baccaris kunt u terecht voor alle soorten gelaatsverzorging.
Detox behandeling = diepte reiniging 45 euro
Oogverzorging  = werkt specifiek op de oogcontour 30 euro
Standaard gelaatsverzorging = detox  + massage 65 euro
Soin Hydra global = Direct nieuwe frisheid en souplesse voor de vochtarme huid, diepgaande en intensieve vocht-verzorging voor alle leeftijden en alle huidtypen. 85 euro 
Soin Lumin'eclat :  Direct meer energie voor de vermoeide huid, voorkomt de eerste tekenen van veroudering en geeft een frisse jeugdige glow. 80 euro
Soin lift expert : Liftende behandeling met innovatieve massage, maakt direct gladder en steviger. Direct strakkere gezichtscontouren. 95 euro
Soin Activ'age : Verzorging met innoverende ingrediënten en een speciale massage. Direct ontspanning en resultaat: 100% steviger en vollere huid. 110 euro
Soin Masque Modelant: Onze iconische verzorging met direct een spectaculair lifting effect. Uw huid is zichtbaar jonger, contouren duidelijk strakker, de huid is steviger en uw teint stralend. 120 euro
DE champagne onder de behandelingen van Maria Galland
Soin Mille de luxe : Pure luxe voor uw huid, een combinatie van ultieme verzorging en volledige anti-aging verzorging. Stevigheid, minder rimpels, hydratie, voeding en een vitale uitstraling. 130 euro
Medical Peel:
De medical peels van Utsukusy laten toe aan de meeste esthetische huidproblemen een oplossing te bieden. Deze intensieve gelaatsbehandeling geeft meteen resultaat
90 euro
Micro-needling :
In combinatie met onze Enpitsu Micro-Needling gaat we krachtige serums gebruiken die dankzij deze techniek in de huid gaan penetreren en de diepere microkanalen gaat bereiken waardoor het verjongingseffect nog wordt versterkt en het herstel van de huid wordt versneld.
45 euro
Speciale lipbehandeling:
HYALU-IN behandeling brengt hoogwaardig cross-linked hyaluronzuur in de huid. Een vochtinbrengende en volumegevende behandeling van de lippen.
65 euro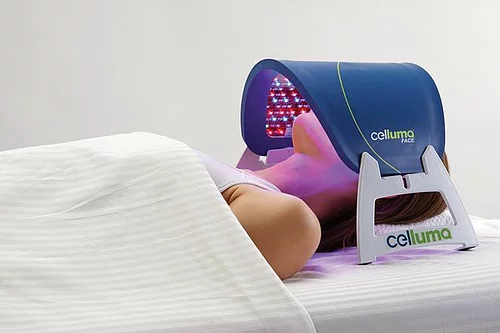 Celluma lichtherapie verbetert de gezondheid van uw huidcellen om op deze wijze huidveroudering tegen te gaan en  pijn te bestrijden .  Deze aangename lichtbehandeling kan als extra bij elke gelaatsverzorging.
20 euro bij Gelaatsverzorging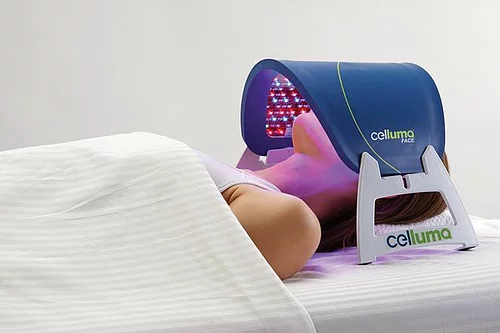 Crystal Clear huidverbetering
Microdermabrasie: vermindert rimpels en huidplooien, verbetert pigmentvlekken en littekens van acné, verkleint verwijde poriën, goede voor en na behandeling van facelifts, huidverjongend. 45 min = 90.00€
of kuur 5+1 Gratis = 425.00€
Microdermabrasie plaatselijk bv rond de mond,
voorhoofd… 20min = 30.00€
Zuurstofbehandeling: vult rimpeltjes op, herstelt de huid en geeft een frisse teint. 110 euro
of kuur 5+1 gratis= 550 euro
Verven van de wimpers = 20.00€
Verven van de wenkbrauwen = 10.00€
Verven wimpers + wenkbrauwen = 25.00€
Wimperlifting = €40.00
Wimperlifting + verven wimpers = €50.00
Make-up = 30.00€
Wenkbrauwen, lip, of kin = 10.00€
Lip + kin = 12.00€
Lip + wenkbrauwen = 12.00€
Kin + wenkbrauwen = 12.00€
Wenkbrauwen + lip + kin = 15.00€
Gelaat volledig = 20.00€
Make-up , huidverzorging,… Vraag meer info.